Spring leaps with big strides into Shanghai, a city reawakening.

Corona has relocated to Europe, leaving us wondering if this is the end or the eye of the storm. So the face masks stay our loyal companions, but underneath we dare to smile again.
It's time to take the Macbooks from the home office out to Cafés, it's time to splurge on cheese platters and import beer again. The rush hours are in full swing, with the metro chasing thousands of white-collar workers, pleated skirt wives, briefcase stockholders, and plaited hair students down the underground.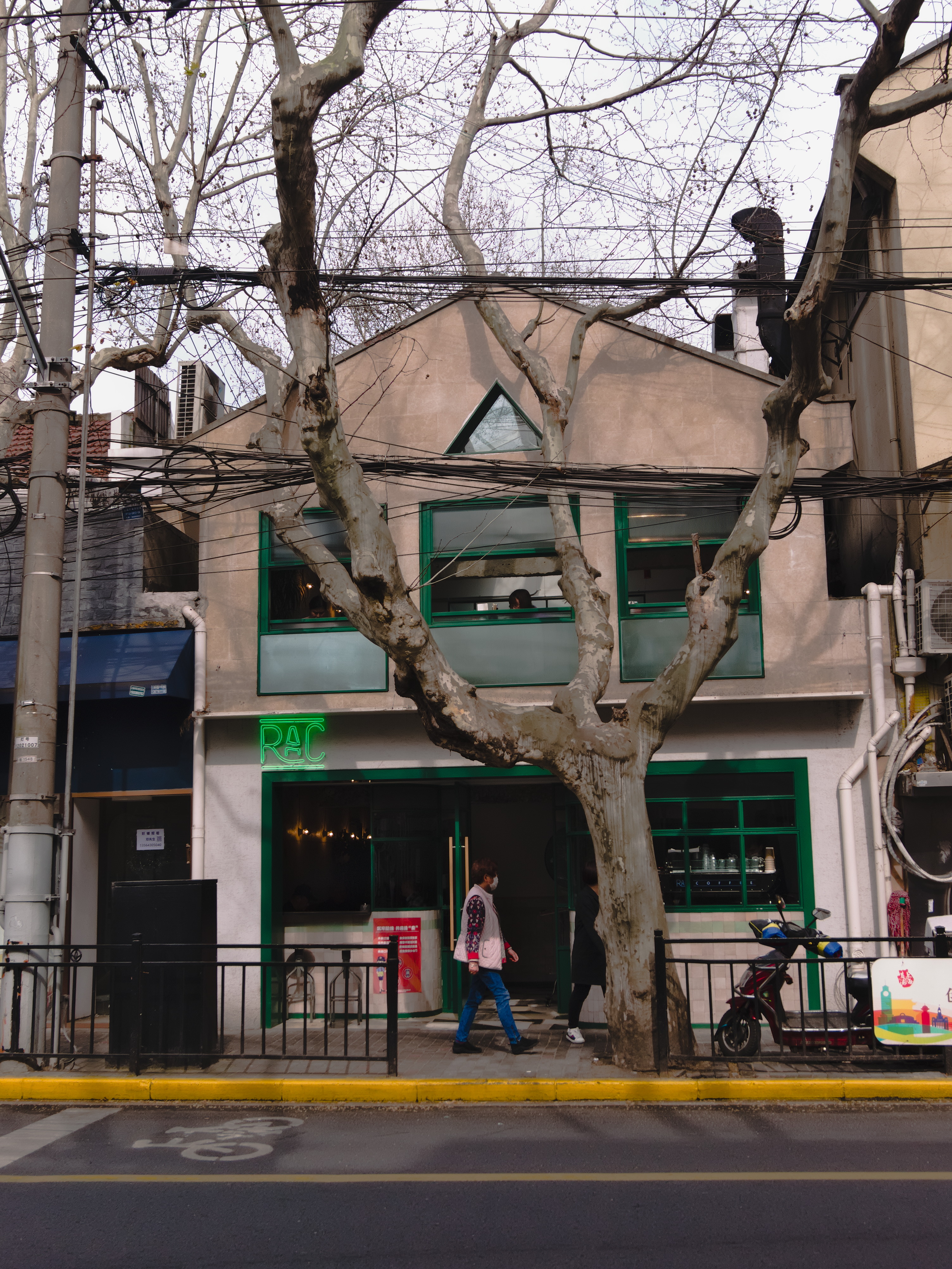 I never thought I would one day enjoy the queues on the escalators and crowds on the sidewalk. I learn to appreciate the simple joy of sitting around a crammed, smeared table under a dazzling light bulb, spooning up a steaming bowl of oversalted dumplings.
At C's, my favorite bar, time stood still since the outbreak. Nothing changed as we return after two months: secret cigarettes on the dancefloor, beer in head-sized Hoegaarden glasses, merry drink swapping, hugs and hip swings as usual.
I catch myself becoming nostalgic for cold February days, where the afternoons seemed infinite and the situation hopeless, when I wandered through a silent ghost town for hours against my crippling loneliness.
But tiny little add-ons to daily life remind us that we are still in 非常时期 ; "the special period": temperature checks, health QR Codes, registration forms, haggling with compound guards who won't let us visit our friends.
However, one thing is indisputable: with a delay of three months, the year 2020 is finally taking off.